×
We will be closed from 23rd December and will re-open on 27th December. Our Billingham practice will reopen on 27th, 28th & 29th December and then again on 2nd January. Our Yarm and Jesmond practices will be closed from 23rd December until 2nd January. Emergency calls for patients of Queensway Dental: 01642 554667.
We wish you and your families a safe and very Merry Christmas and a Happy New Year!
Charity and community
Making people smile is what the team at Queensway Dental do best. We have always been charity driven, with a focus on giving back to our local community. Here are just some of the ways we try to make a positive impact.
The Teesside
Family Foundation
Queensway has become a Captain James Cook Corporate Partner of The Teesside Family Foundation (TTFF), which enables businesses to donate £10,000 per year to local causes: from grassroots sports to caravan holidays for people who have fallen on hard times.
If you're not familiar with The Teesside Family Foundation, let us tell you a little bit about them and the important contributions they make to our region:
How amazing is that!?
More information along with the application forms, can be found on their website www.theteessidefamily.com.
They're a registered charity run by volunteers who can help, support and provide assistance to families and individuals living in Teesside who do not have the means, are underprivileged, suffering from ill health or have fallen on hard times.
They give 140 deserving Teesside families a free holiday each year to their caravans located at Primrose Valley
They pledge £1000 every month to grassroots sports on Teesside for sponsorship or to purchase vital equipment
£15000 every year is donated to help tackle poverty head on in Teesside. This is open to charities, community groups, schools or volunteer groups who support the most vulnerable people in our region
Dr Ian Lane, Managing Partner at Queensway Dental, said:
"When we found out about The Teesside Family Foundation and the support they can offer families in our area, we just had to get on board and help. We are really pleased to be able to be part of something that is making a difference to people's lives."
Michael Poole, chair of trustees of The Teesside Family Foundation, said:
"We are extremely grateful to Queensway Dental for their generous corporate sponsorship, which allows us to carry out our work supporting those less fortunate than ourselves across Teesside."
The Teesside Family Foundation has different corporate sponsorship packages available, ranging from £1,000 to £10,000 per year.
For more information, visit https://www.theteessidefamily.com/corporate-partners/
Our previous projects have included:
Sponsorship of a 'Knockout Depression' programme in association with Billingham Boxing Academy, which supports people with mental health and fitness support
100 gifts chosen from B&M and delivered to The Salvation Army (Middlesbrough branch) for their Christmas Toy Appeal
5 x £200 vouchers to nominated children from TFF to fill their trolleys supermarket sweep style!
1000 selection boxes to children in Billingham and Stockton primary schools.
The Queensway
Tooth Troopers
The Tooth Troopers project aims to address the chronic problem of tooth decay in young children by providing education and information to families in Teesside.
Over 27% of five-year olds in the UK suffer from tooth decay, and figures in the North East are higher than the national average.*
In Teesside specifically, the figure is 32% - rising to 36% when Hartlepool is excluded. We also have the second highest rate of tooth extractions for small children in England.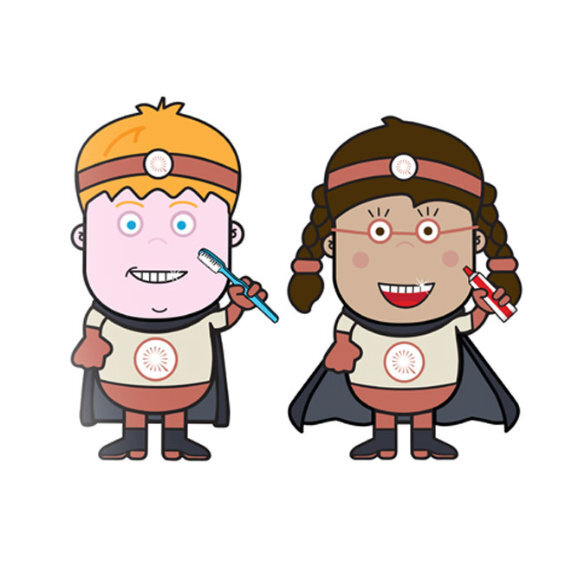 Dr Paul Howlett, Dentist at Queensway Dental Clinic said:
"As part of the project we will work with pupils to help them understand the importance of good oral health and the long-term benefits of taking care of their teeth and gums from an early age.
Queensway Dental Clinic is committed to educating the local community on how they can best tackle this issue. Toby and Tilly, our Tooth Troopers will help the children along the way and we hope to spread the key oral health messages far and wide!"
*All data taken from the Public Health England 2012 survey of 5 year olds.