×
We will be closed from 23rd December and will re-open on 27th December. Our Billingham practice will reopen on 27th, 28th & 29th December and then again on 2nd January. Our Yarm and Jesmond practices will be closed from 23rd December until 2nd January. Emergency calls for patients of Queensway Dental: 01642 554667.
We wish you and your families a safe and very Merry Christmas and a Happy New Year!
Dentures
Restore the function of your smile
Dentures have come a long way over the years, and now they are a comfortable and aesthetically pleasing solution for all ages when it comes to missing teeth. At Queensway Dental Clinic, we offer a range of full and partial dentures to restore your smile.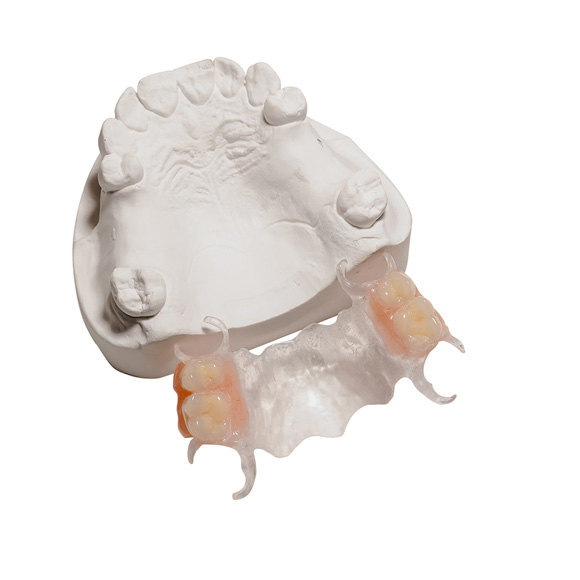 What are dentures?
Dentures are natural-looking teeth and gums that you can take out for cleaning. They are worn to replace missing teeth and can improve the appearance and function of your smile. Dentures can be used to replace a few teeth, or even your entire upper or lower jawline.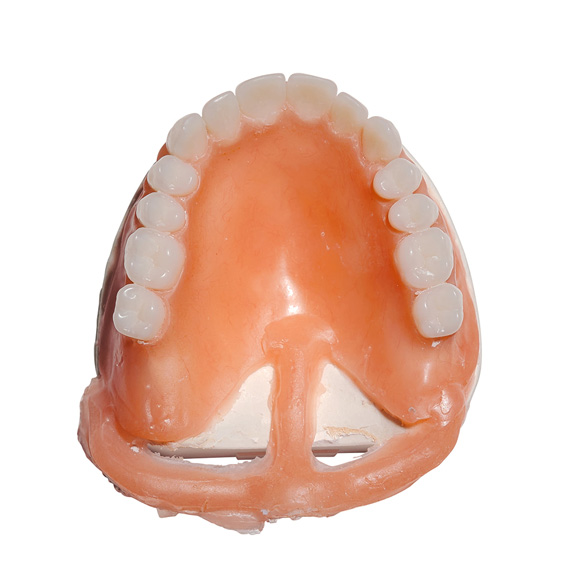 When would someone
need dentures?
If you have lost some of all of your natural teeth, dentures provide a way to improve the appearance of your smile and retain your normal eating habits. Without dentures, it may not be possible to enjoy foods that require chewing.
Dentures also support your cheeks and lips so your face doesn't appear sunken in. They are also a viable solution for eliminating and replacing painful and damaged teeth.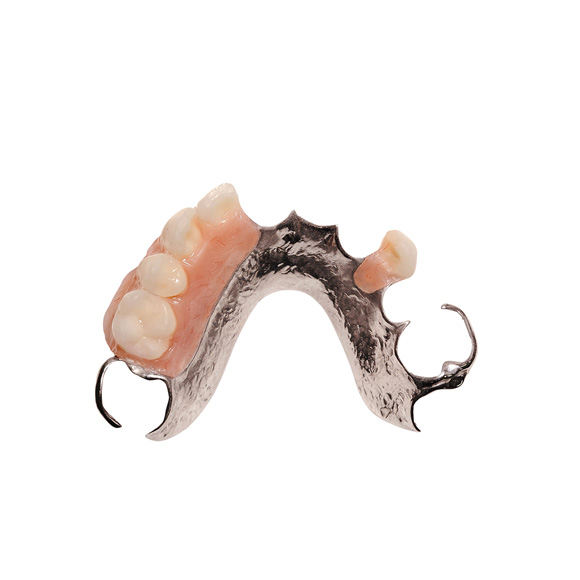 Types of dentures
Here are some of the denture options we offer at our practice:
Partial dentures
If surrounding teeth aren't strong enough to support dental bridges, partial dentures may be a good option for filling in gaps in your smile. Partial dentures fasten to your nearby teeth and fit comfortably over your gums. They are not permanently fastened, so you can remove them for cleaning or sleeping.
Full dentures
Full dentures are dentures that replace all of your natural teeth. They can be fitted for both your top and bottoms gum line as needed, and are held in place with suction or a special adhesive. They are simple to remove, just like partial dentures.
Overdentures
If you have some natural teeth left, overdentures can be fitted over the roots of those teeth. Overdentures are easy to remove, and some patients fund them to be more comfortable.
Implant-supported dentures
Implant-supported dentures are anchored in place by dental implants. They are more commonly used on the lower jaw when it is difficult to get a secure fit otherwise. The implants will help anchor your dentures to your jaw, but you can care for them just like traditional dentures.
How to care for
your dentures
Dentures need to be cleaned daily, just like regular teeth. To clean them properly, you can take them out and brush them with a soft bristled toothbrush or dedicated denture brush - paying close attention to the gum line.
Instead of using toothpaste, which can be too abrasive for dentures, it is recommended to use specially formulated denture cleanser. Be sure to rinse your dentures well after cleaning.
While your dentures are out of your mouth, you should also gently clean your gum line and remaining natural teeth. If your toothbrush is too uncomfortable, you can use a soft washcloth to rub your gums instead.
Make sure to remove your dentures before bed to give your gums a break and ensure your dentures don't become damaged. Use warm water to keep your dentures from drying out or changing shape.
If your dentures don't contain any metal pieces, you can also use a denture soaking solution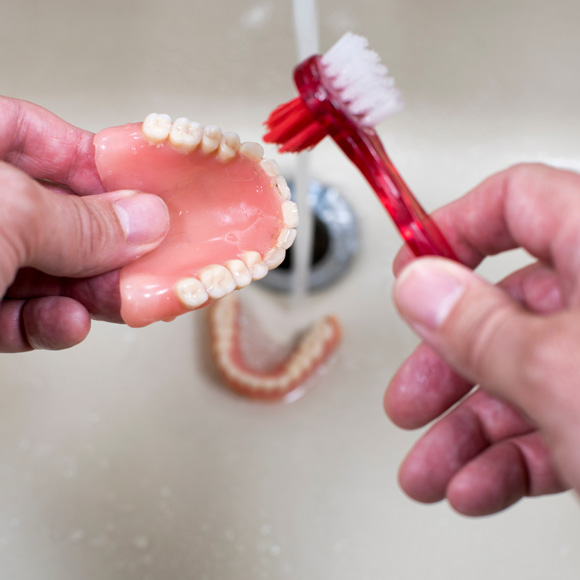 Restore your smile with a denture
Book a free consultation with Queensway Dental to find out how dentures can enhance your smile.
Book a free consultation