×
We will be closed from 23rd December and will re-open on 27th December. Our Billingham practice will reopen on 27th, 28th & 29th December and then again on 2nd January. Our Yarm and Jesmond practices will be closed from 23rd December until 2nd January. Emergency calls for patients of Queensway Dental: 01642 554667.
We wish you and your families a safe and very Merry Christmas and a Happy New Year!
Anxiety management
A gentle dental experience for nervous patients
At Queensway Dental Clinic, we have been expertly providing conscious sedation techniques for nervous patients for over 25 years - making us pioneers in the field.
Our expertise has helped us treat over 100,000 patients at our Billingham practice alone who otherwise may not have gotten treatment because of a dental fear. If you have been nervous to visit the dentist in the past, give Queensway Dental a call so we can set your mind at ease.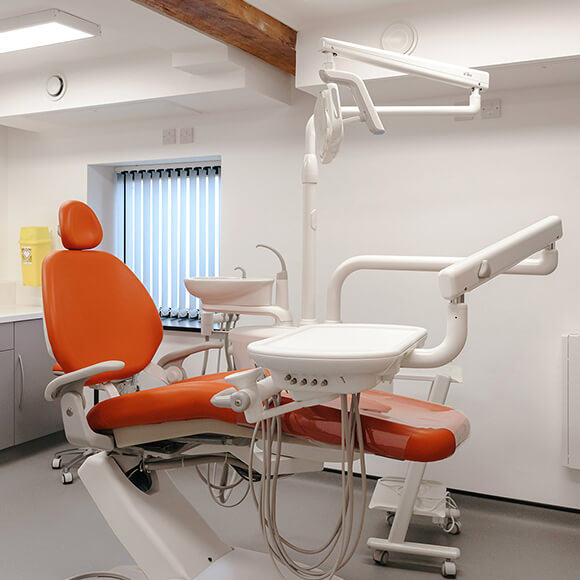 Assisting with
dental anxiety
It is not uncommon to be nervous about dental visits, but it's important to protect the health of your smile nonetheless! At Queensway Dental we provide conscious sedation options to help anxious patients feel more relaxed and at ease throughout their dental treatments.
During conscious sedation, patients remain fully conscious so we can communicate with them in a calming and supportive manner throughout the procedure. If you (or your loved one) need dental treatment, but are anxious about the visit, you can likely benefit from conscious sedation.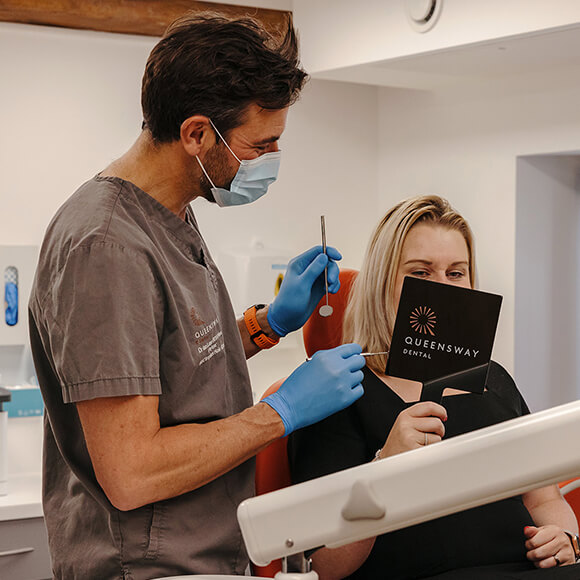 Who can benefit
from conscious sedation?
Conscious sedation can be beneficial for many patients, including:
Patients who have strong anxiety about dental visits
Patients with a fear of needles in their mouth
Patients who have had traumatic dental experiences in the past
Patients receiving complex treatments or oral surgery
Patients who experience difficulty getting numb with local anaesthetic
Patients who cannot open their mouth for extended periods
Patients with a strong or sensitive gag reflex
Patients with sensitive teeth
Patients who dislike the sounds, smells or sensations associated with dental care
During the free consultation for you or your loved one, we can listen to any anxieties or concerns you may have. We can then determine if conscious sedation could be beneficial, and which type of sedation is best.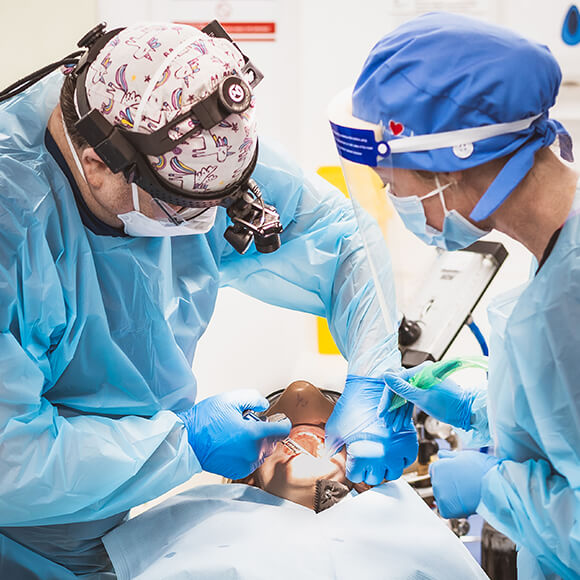 Inhalation 'happy air'
conscious sedation
Inhalation conscious sedation uses nitrous oxide mixed with oxygen to create an inhalable sedative air. This air can be breathed in through the nose via a small, soft nose hood.
Happy air is extremely safe, and doesn't carry the risks of full sedation. You will still be conscious with happy air - it simply reduces sensations of pain and anxiety, and makes you feel a bit sleepy and at-ease.
Once we finish the procedure, the happy air should wear off within fifteen minutes, making it safe to carry on with your day.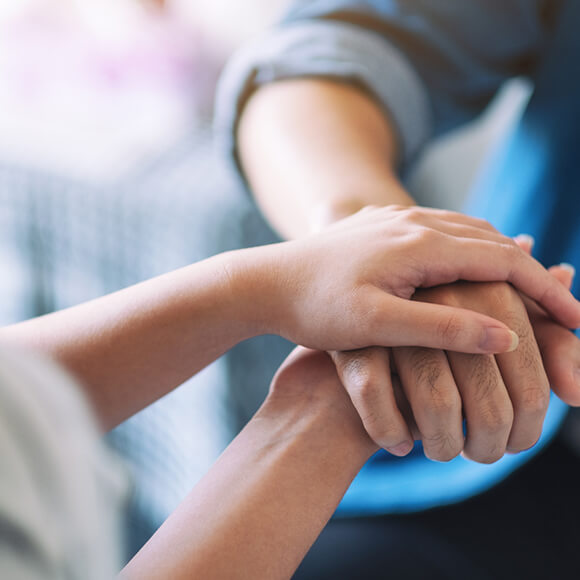 Intravenous conscious
sedation
Our other option for conscious sedation is intravenous conscious sedation. This is most commonly used for healthy adult patients, and is delivered via a small tube in the back of the hand or arm. The sedative used is called midazolam, and we tailor the amount needed to each patient.
For patients who are anxious about needles, we sometimes advise using inhalation conscious sedation prior to intravenous conscious sedation. We can also use EMLA cream or freeze spray to numb the back of the hand in advance.
Intravenous conscious sedation usually provides a more deep sedative state than happy air, and many patients do not remember the dental procedure at all, even though they are awake. This makes this technique ideal for highly anxious patients aged 18 and over.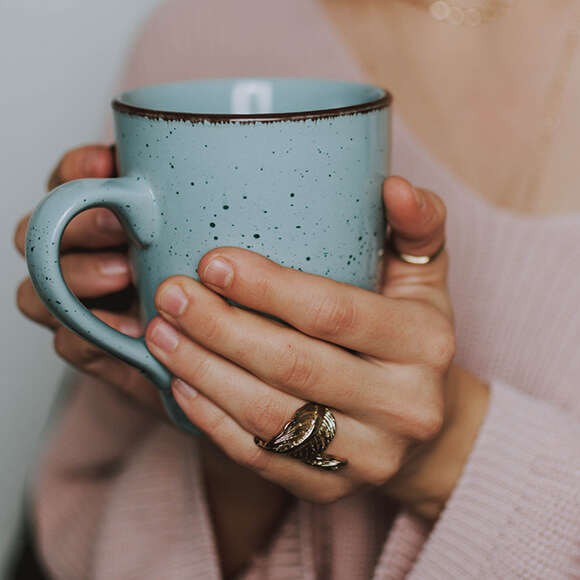 We're here
to help
If you or your loved one is experiencing anxiety about dental treatment, see how Queensway Dental can help. We offer free, no-obligation consultations - either over the phone, via video call or face-to-face - so we can walk you through your treatment options, answer your questions and help alleviate any fears.
Book a free consultation