×
We will be closed from 23rd December and will re-open on 27th December. Our Billingham practice will reopen on 27th, 28th & 29th December and then again on 2nd January. Our Yarm and Jesmond practices will be closed from 23rd December until 2nd January. Emergency calls for patients of Queensway Dental: 01642 554667.
We wish you and your families a safe and very Merry Christmas and a Happy New Year!
Gum health
Working together for healthy gums
Your smile is about more than just your teeth - your gum health is important too. If you don't take good care of your gums, it can lead to gum disease and if not treated it can eventually lead to tooth and bone loss - not to mention bad breath. Luckily, Queensway Dental has a specialist-led periodontial team to save teeth and keep gums healthy.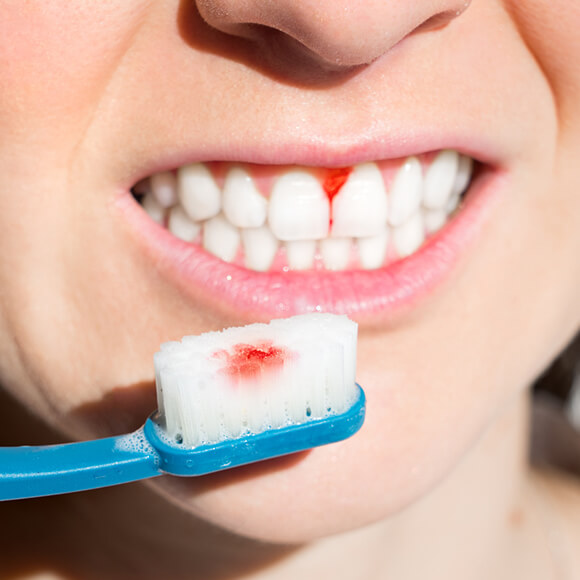 What is
gum disease?
Gum disease is the common term for periodontal disease, which is used to describe a number of different conditions that can affect the gums.
Gingivitis is inflammation of the gum (gingiva) only. This is a common condition, which can vary in severity. Most people at some time in their life will have gingivitis. It doesn't normally cause permanent damage, but if left untreated it can progress to periodontitis. With severe gingivitis, the gums may become red, swollen and tender. They may bleed very easily, particularly when brushed. Bleeding gums are one of the first visible signs of gum disease.
Periodontitis is inflammation of the gum and the bone that supports the teeth. Mild, moderate, severe and very severe forms of the condition can occur. The condition causes permanent damage to the gums and bone. Although less common than gingivitis, it is a more serious condition that can lead to tooth loss. 10% of the population may be at risk of a very severe form of periodontitis.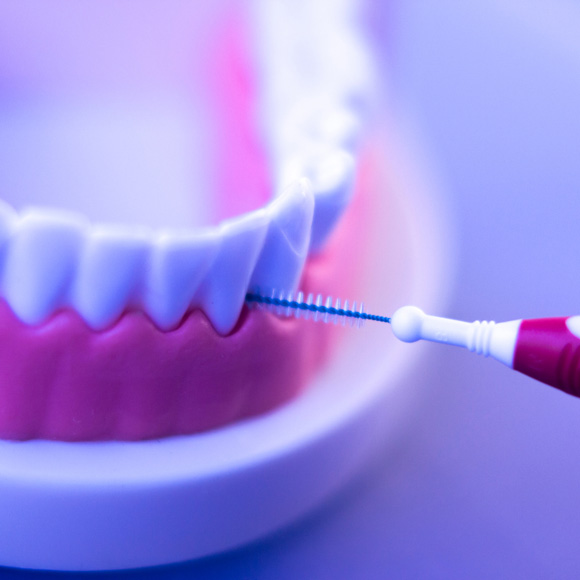 Signs of
gum disease
The most common signs of gum disease include:
Bleeding and red gums
Swollen and tender gums
Gum abscesses
Bad breath
Gum shrinkage/ recession
Loose teeth
Tooth loss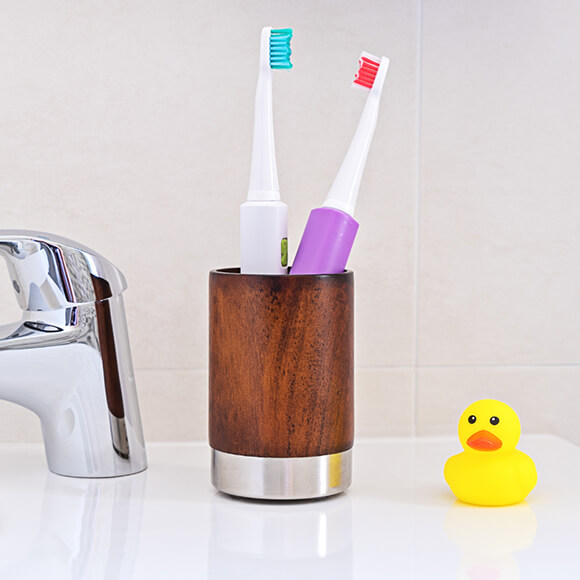 Take the next
steps to gum health
If you are exhibiting the symptoms above and are concerned about your gum health, take the first steps and book a free consultation today.
Book a free consultation