×
We will be closed from 23rd December and will re-open on 27th December. Our Billingham practice will reopen on 27th, 28th & 29th December and then again on 2nd January. Our Yarm and Jesmond practices will be closed from 23rd December until 2nd January. Emergency calls for patients of Queensway Dental: 01642 554667.
We wish you and your families a safe and very Merry Christmas and a Happy New Year!
Gummy Smile Treatment Options
In creating symmetry between teeth and framing of teeth, we offer a range of cosmetic and dental options to improve your gummy teeth smile. Every dental case is different, however with a smile design consultation we can discuss your treatment options and create a personalised treatment plan most suitable for you to achieve your dream smile.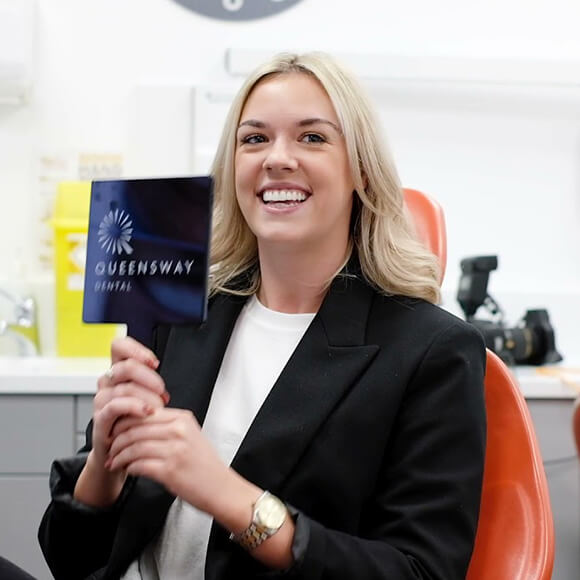 The Benefits
Of Gum Contouring
The Benefits Of Gum Contouring
Gum Contouring
A technique we use to remove and reshape excess gum tissue in small sections that will reveal more of your teeth. This can create a more proportionate smile with a better ratio of gums to teeth.
Gum Lift With Veneers
Looking for a gum lift treatment? Gummy teeth smiles are sometimes caused by disproportionate size and shape of teeth. If your gum tissue is healthy and correctly positioned, veneers can be used to correct the size, shape and proportion of your teeth (teeth contouring). This combination will help to decrease the amount of gum showing and increase tooth size.