×
We will be closed from 23rd December and will re-open on 27th December. Our Billingham practice will reopen on 27th, 28th & 29th December and then again on 2nd January. Our Yarm and Jesmond practices will be closed from 23rd December until 2nd January. Emergency calls for patients of Queensway Dental: 01642 554667.
We wish you and your families a safe and very Merry Christmas and a Happy New Year!
Dental hygiene
Protecting teeth across the North East
Visiting your dental hygienist regularly is an integral part of maintaining your oral health. The dental hygienists at Queensway are trained in preventing tooth decay and gum disease, and ensure healthy smiles in the communities of Teesside, Newcastle and beyond.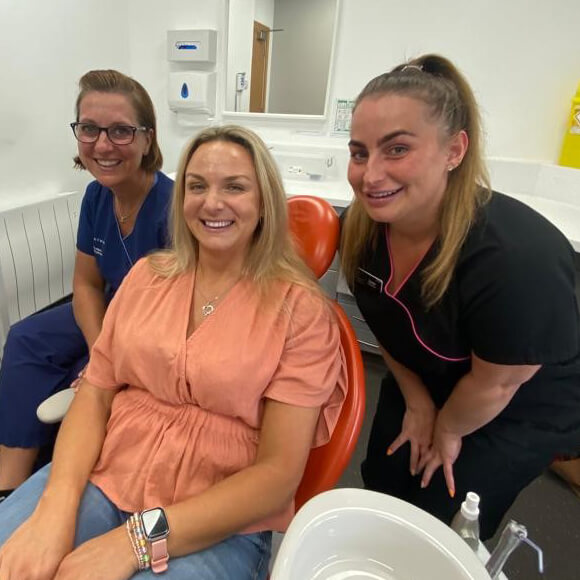 What to expect at
your dental hygiene appointment
When you visit us for a dental hygiene appointment, your hygienist will start by reviewing your medical history. They will also ask about any past dental history, your oral hygiene routine, and if you have any concerns about your teeth.
Then your hygienist will gently clean your teeth and gum line to remove any plaque or calculus that may have built up over time. Then, they will polish your teeth to remove stains and give your smile a healthy shine.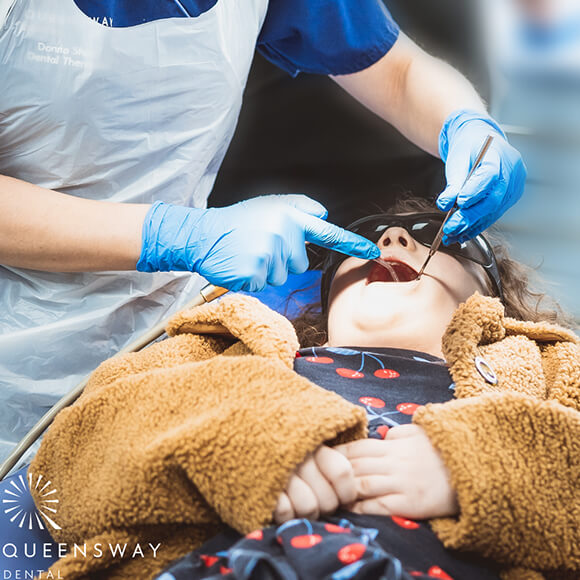 Ensuring a
healthy smile
After your dental cleaning, your hygienist will advise you on proper oral hygiene techniques and plaque control tips as needed. They can also give advice on diet and fluoride treatment to help prevent tooth decay.
Your hygienist may recommend a follow-up visit if they noticed any signs of decay or damage during your treatment.
Schedule your
free consultation today!
Book a free consultation with our team so we can set up your smile for success.
Book a free consultation