×
We will be closed from 23rd December and will re-open on 27th December. Our Billingham practice will reopen on 27th, 28th & 29th December and then again on 2nd January. Our Yarm and Jesmond practices will be closed from 23rd December until 2nd January. Emergency calls for patients of Queensway Dental: 01642 554667.
We wish you and your families a safe and very Merry Christmas and a Happy New Year!
Root canal treatment
Saving teeth from extraction
If you're having tooth or facial pain, it's important to find relief. If the issue goes beyond the help of simple fillings or hygiene changes, then it might be time for endodontic treatment.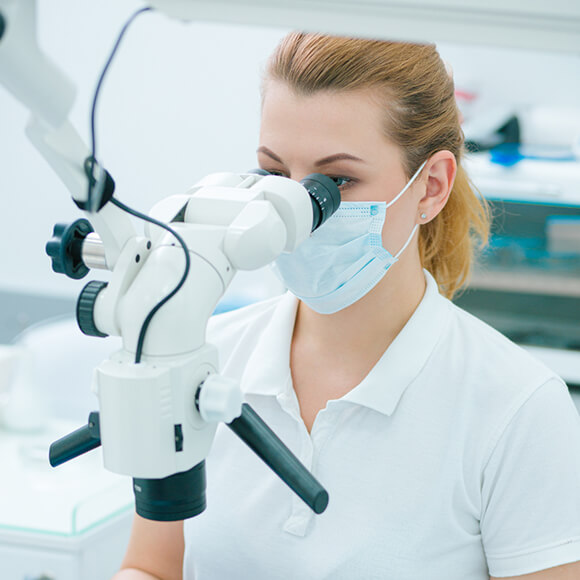 What is endodontics?
Endodontics concerns the prevention, diagnosis and treatment of disease or harm to the dental pulp. Dental pulp is the part of your tooth that contains all the nerves, blood vessels and connective tissues that keep your tooth healthy and functioning. If you have an issue with the dental pulp, it can be very painful and can even cause you to lose the tooth! Tooth decay, gum disease and blunt trauma are the most common causes of dental pulp injury. If your pulp is injured or threatened, you may need a root canal to save the tooth.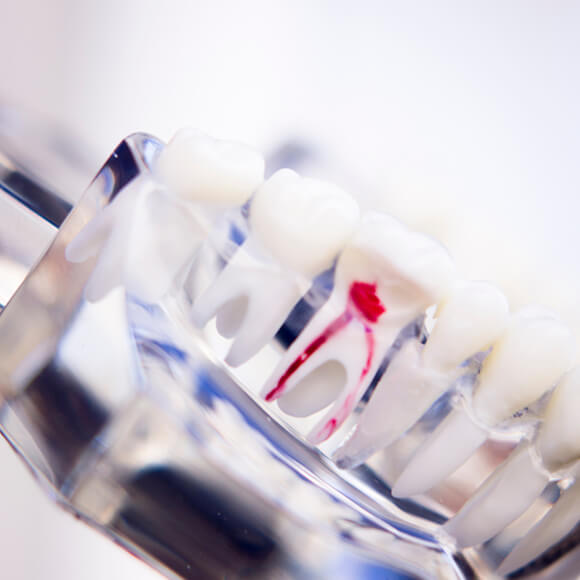 How does root
canal treatment work?
Root canal treatment involves the removal of infected dental pulp tissue. You will be given local anaesthetic so that you can relax through the treatment. If you are feeling anxious about the procedure, we also have some sedation options we can use to help you relax further.
We will make a small opening in the crown of your tooth to remove the dental pulp with tiny dental instruments. Once the pulp is removed, we will clean and disinfect the inside of the root canals, insert a material called gutta-percha to fill the canal, and seal the tooth back up.
Teeth that have undergone root canal treatment are more likely to break than healthy teeth, so we usually suggest placing a dental crown on the tooth to protect it.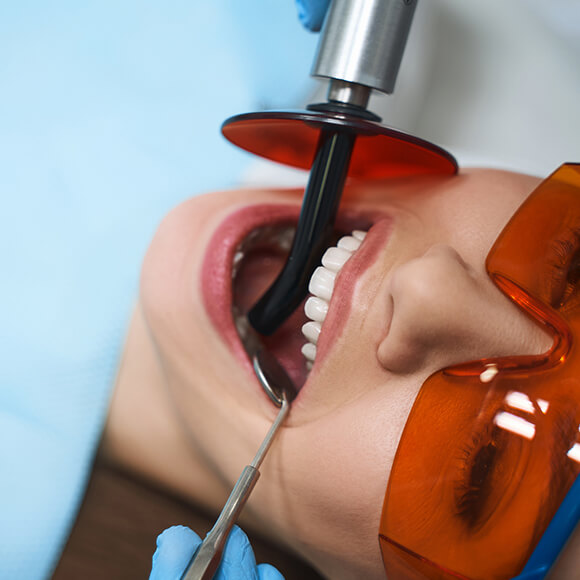 What are the
benefits of root
canal treatment?
Root canal therapy can help to:
Eliminate the need for tooth extraction
Relieve pain from infected pulp
Prevent infection from spreading to other teeth
Reduce the risk of jawbone damage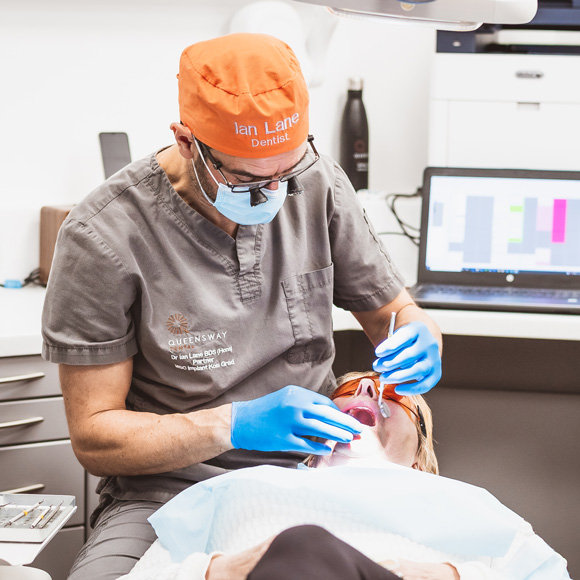 Schedule an endodontic
appointment today
If you think you could benefit from endodontic treatment, give the friendly team at Queensway Dental a call today at our central hub on 01642 554667. After a free consultation to discuss your options, we can schedule you an appointment with one of our dentists who has a special interest in endodontics.
Book your consultation